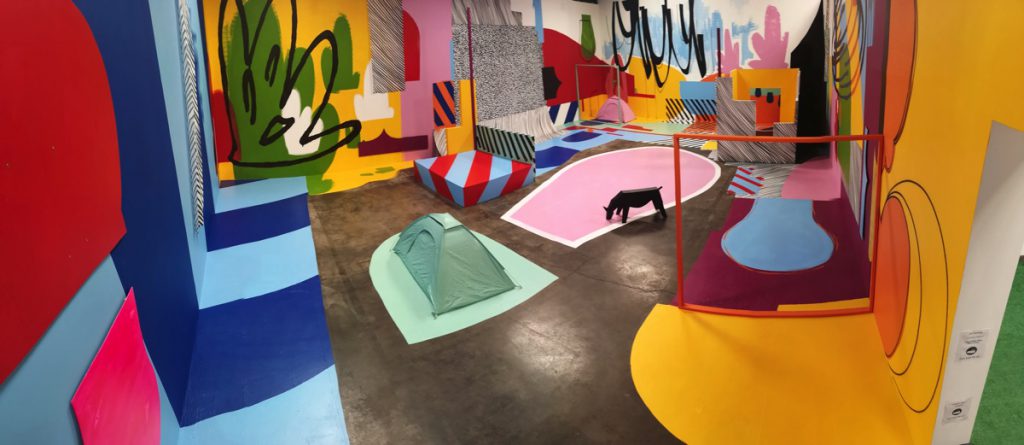 Visit www.ciacla.com 
About CIACLA – The Contemporary Irish Arts Centre Los Angeles.
I am the Executive Director of CIACLA – The Contemporary Irish Arts Centre Los Angeles. During the summer of 2019 I directed the organisation's pilot program which included 27 Events to over 4000 Visitors, featured in 28 Press Outlets to over 5 million people. I collaborated with 110 artists and participants living in the USA and 50 living in Ireland, partnering with 11 Supporting organisations and 16 local program partners.
CIACLA is a non profit 501(c)(3) arts organisation that promotes Contemporary Irish Culture and supports local diverse communities in Los Angeles through a multidisciplinary programme in collaboration with local and international cultural partnerships. CIACLA is focused on developing a creative platform to support and challenge artists as a means of promoting creative innovation and collaborative initiatives in Los Angeles and across the USA.
View CIACLA's Summer Catalogue
PROGRAM
Through a program focused on public engagement, CIACLA showcases multidisciplinary contemporary art projects that engage with local communities and interrupt the vision of what 'Ireland' is.
CIACLA operates as a creative network for Irish and local partners to showcase their activities; through a programme that aims to support work that is new, experimental and unrestricted. CIACLA facilitates collaborative events with local artists and cultural partners while also showcasing artists, curators and institutions based in Ireland.
ETHOS:
A registered non-profit 501(c)(3) charity where all funds raised are placed back into the program, operations and ethos of the organisation.
Promotes established and emerging Contemporary Irish Visual Artists, living in Ireland and USA.
Provides a unique settings to present cutting-edge feature length and short Film from innovative Irish filmmakers.
Showcases leading Performance artists working in live art who create and present an ephemeral art experience..
Acts as a platform for contemporary Irish Music acts to perform and be showcased to the local music industry.
Provides networking, promotion and space for innovative and exciting Contemporary Irish Dance & Theatre to engage with new audiences.
Promotes emerging & established contemporary Irish Literature & Design.
AIMS
Develop creative platforms to support artists, as a means of promoting a modern Irish culture, a space for Irish artists to make work and exhibit internationally. CIACLA allows the Californian and Los Angeles communities to engage with local Irish diaspora, visiting artists and creatives, to generate new dialogues and enable an ongoing process of communication through creativity.
Facilitate collaborative methods of showcasing Irish Contemporary Culture, through public engagement and supports, while providing opportunities for contemporary artists through an exciting exhibition programme.
Engage in the production of new work by providing resources, problem-solving, exchange and cooperation to resource art, and by contributing to the development of an Irish artistic community in Los Angeles.
Advocate for Irish Culture and the artist, through engagement with civic bodies, political representatives, public funding bodies, local and national businesses, national and international cultural bodies and institutions.
Visit www.ciacla.com