The Core Project
—–
RUA RED Arts Center Gallery 1 & 2 | Dublin | August – September 2017
---
'The Core Project' by artist/curator Matthew Nevin was a large-scale installation featuring 144 videos from participants across the globe, filmed over a decade answering the previously unseen question 'What is Going to Happen Next?
By withholding the question, the artist removes the participant's ability to prepare, producing a series of natural and behavioural nuances within an international cultural context.
The installation, created from 300 suspended white cardboard boxes, alternated between a multi screen presentation of all videos and a single screen where the viewer engaged with one audio track at a time. For this installation, Nevin chose one respondent from each sovereign state in the world to contribute to the project by filming themselves all answering the previously unseen question.
The project is as much about the participant's verbal response as it is their attitude towards the unknown. A primary aim of the project is to engage citizens of the world in a global cultural experiment that serves to highlight the diversity and complexity of people; opening a door to individuals from all corners of the earth.
The Core Project focuses on the accumulation of an ephemeral 'art public' by analysing each participant: their process of understanding the question; their choices in visually setting the scene; and their manner and practice in participating in the project.
Acting as both a global online artistic endeavour and an archive of a group of individual real-world responses, the artwork focuses on intervention in, engagement with, and critique of the dominant political and economic order of society. Respondents become the subjects, and even sub-artists in the project, moving away from singular spectatorship.
Through this form of activation and collaboration, art online in all forms has become a collective creation process. Technology enables the sharing of opinions/thoughts of artists and participants from all over the world, permitting the co-creation of art that exists both virtually, previously on the project website and in tangible form – the installation.
"Through this inclusive project I wish to break down barriers on how Art can be perceived, created and viewed, with an aim to engage, unite and create a spark in people's lives." – M. Nevin
---
Video Documentation:
—
---
Selection of Press:

"Nevin has created an extraordinary archive of humanity. With more than 150 videos, it's by turns, uplifting, philosophical and heart-breaking." Gemma Tipton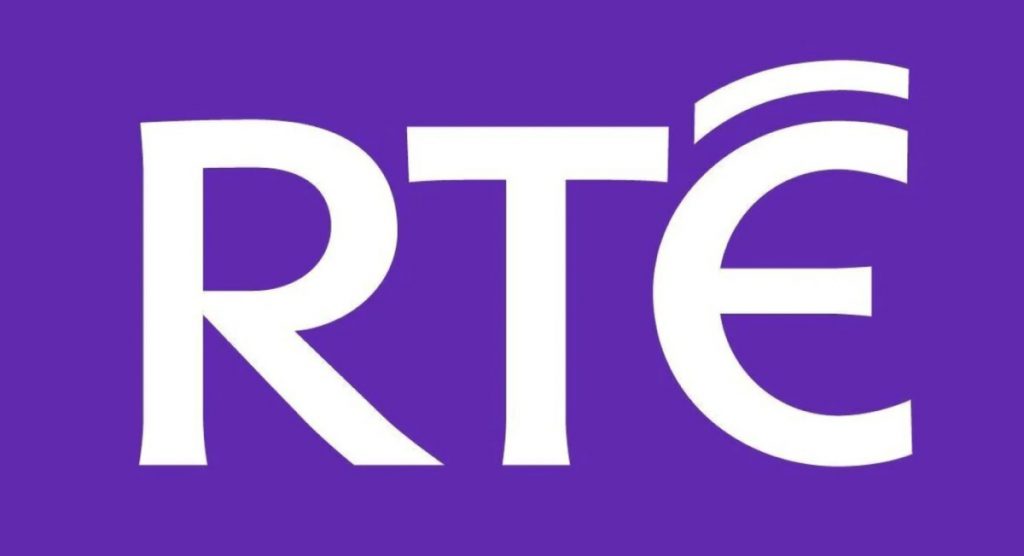 "How one Irish artist asked the biggest question of them all"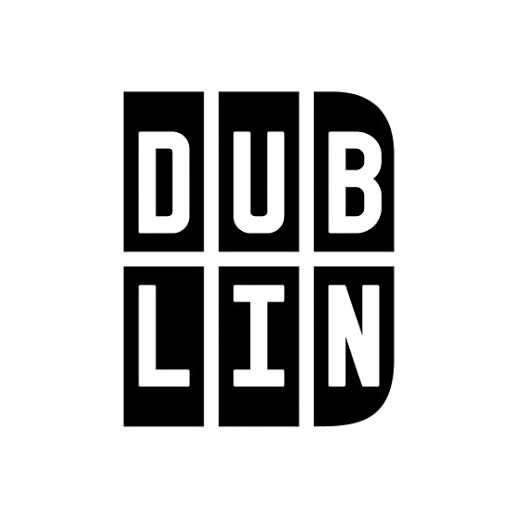 This diverse treasure trove of audio-visual information is worth a visit.

Nevin centralises our relationships through his collation and curation of the videos.
Iterations:
In 2017, during the large scale installation at RUA RED, an interactive website was created with a detailed world map featuring all the videos.
In 2020, this project has been developed into a feature film; please visit www.whatisgoingtohappennext.com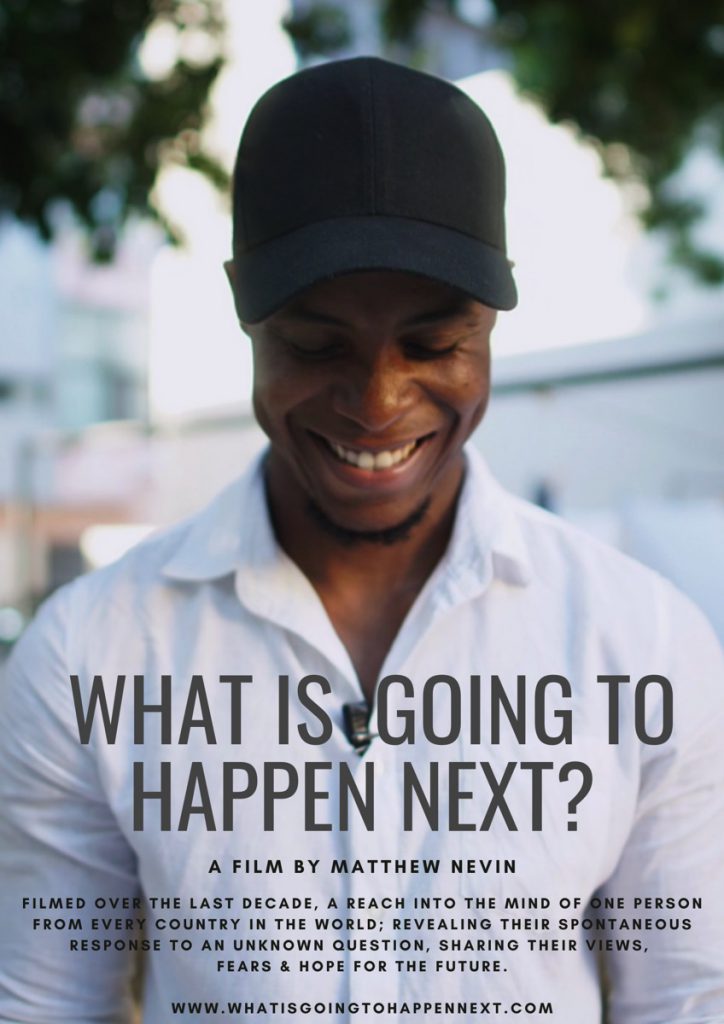 Participation & Engagement
The project investigates each participant's cultural, verbal and physical response of an unknowing question. By engaging citizens of the world in a global experiment, it highlights how diverse and complex every nation is on this planet. Its online presence allows it to have an open door to viewers from all corners of the earth and actively give a glimpse and insight to each and every sovereign state.
The project is an artistic endeavour which archives a group of international individuals, while focusing on intervention, participation, engagement and critique of various personal, political and societal situations. By breaking down barriers commonly constructed by gallery walls, the project opens its participation and engagement beyond an art public and into an international audience through its sculptural, video and web iterations.
The sharing of responses through opinions and thoughts allows its participants to become not just subjects but in this case sub-artists. As the project moves away from singular spectatorship and towards a form of activation and a collective creation process.
The Core Project provides an inclusive opportunity for both artists and spectators to understand the accessibility of digital public space, while it presents new challenges to both artists and curators within the public sphere. Through its online platform the project can provide a platform for activism; motivated by political participation and spectatorship, through transnational exchanges.
The Core Project acted as a creative political force, influencing and creating new social responsibilities, contextualized by using connectivity to assert its cause. Referencing Joseph Beuy's term social sculpture, the project aims to outline art's ability to transform society. Beuys believed art is capable of dismantling the negative paradigms in our social systems, therefore the project's ultimate goal is to become a successful technological art endeavour that challenges society's' perception of art and the power of its political agency.
This can be accomplished by the project producing a transformation in society, the lives of its participants or by possibly connecting millions of viewers across societies, cultures and international borders.
Supported by:
Rua Red Gallery, Arts Council of Ireland, MART Gallery,
South Dublin County Council, Galway City Council, Kildare County Council.
Technicians: Hugh McCarthy, Jason Kearney, Paul Heary, Robin Price, Anthony Murphy, James Delaney
Photography: Joseph Carr, Bernard O'Rourke, David Reilly, Aoife Giles
Research: Lynda Phelan, Chiara Pizzi,, Roisin Bohan, Olga Criado Monleon
Maoliosa Boyle, Joyce Dunne, Orla Mcgovern and all at RUA RED.